Welcome to MusicLesson.In
Learn Western Classical and Indian music with experienced, well-qualified and internationally known teachers from India
International Assessment
Lessons on international music assessment programs from ABRSM & Trinity College available.
Live Online Lessons
We provide one-to-one live online music lesson service by qualified Masters through Skype, Zoom etc.
Qualified Maestros
We have a team of exceptionally exposed, experienced and achieved masters from India.
CHOOSE US
Why Learn With Us?
World Class Masters
We have very well-qualified music teachers offering one-on-one online music lesson at our musiclesson.in website. Most of our teachers are Internationally known performers, have been performing globally in prestigious concerts and fests with esteemed ensembles and symphony orchestras. We have quite a few highly experienced maestros who are recognized by the International boards and institutions as educators.
International Examinations
We all know the value of appearing for the assessment programs of Internationals boards namely ABRSM, Trinity College, and LCM – the three most well-known institutions from the United Kingdom. Now preparing for International Examinations could not be easier. You can prepare for your Grade Exams of the Associated Board of the Royal School of Music (ABRSM) or Trinity College under the guidance of a highly professional and experienced Maestros from India through our music e-learning platform musiclesson.in and become a certified Western Classical music student.
Access & Reach
The world is at your fingertips, that's not the future anymore, it is the present times. You may not have a good music teacher in your area, but you do have a computer and internet service – online lessons eliminate the access & reach problem. You can even learn while traveling. You just need good broadband service and a computer with a good webcam and speaker.
Busy But Love Music
You want to learn music but you don't have time during working hours? That's a very common issue in the 21st century, but no worries, you can learn from our music teachers who is available in non-working hours. Problem solved!
User Friendly Service
We have thoughtfully created our booking system, which works like any major booking sites – choose the Maestro, dates and time, book the available slots of your choice, and start having lessons.
Avoid Traffic Jam
Who likes to waste time in the traffic jam and suffer in the dust and germs? But, most often the good music schools are not near our home and most top-level teachers don't provide home-tuitions. We know the pain and musiclesson.in is the solution. Now, enjoy learning music from the comfort of your home.
No Time To Accompany Children
We understand it is not easy to make out time for accompanying and driving the kids to music school twice a week for lessons. We know how hard is that and musiclesson.in solves the problem like a pro. Your children can learn music right at home over Skype or Google Hangouts and similar platform.  They don't have to compromise on learning music because of your time issues. We have students as young as age 8 learning music online and making progress with flying colors. Kids are smarter than we think!

I have been learning Theory of Western Classical Music with Maestro O Roy for few months now. This format really lends itself to learning music. It is intimate, and the experience can be very close as being present in person. Michael Makhal's platform is very well set up, dead-simple to register and easy to schedule (it even adds the event in your personal Gmail/Outlook calendar to help remind you). Michael and his team are of course always just a chat/phone call away for any help you need.Michael has also brought together a stellar cast of maestros to help you guide your musical journey- some of whom I have met and known personally over the years. If you always wanted to learn western classical music but did not know where to start, now you know. This period of home isolation also gives the perfect opportunity to pick up a new skill and passion that will stay with you for life.
Suvabrata Sinha – Director, Cyber Security & Identity and Access Management at NXP Semiconductors and Violinist

My daughter is learning Piano and Music Theory from Ms Longchar. Amongst the teachers she had so far, Ms Longchar is the best. She explains theory and dynamics very well. When student gets anxious that things don't get right while learning a piece, she puts student at ease with her gentle talk.

Ms.Kinimi (Western Voice Teacher) has been doing an excellent job in polishing my son Amanat's vocal skills. She's resourceful and amiable when dealing with young kids. That encouraged us to enroll our daughter for the vocal lessons as well. I'm grateful to Michael Makhal for creating such a wonderful platform for young musicians.

My son has been taking Violin classes from Mr Roy for the past 3 months. First I am thankful to Mr Michael Makhal for suggesting him. My son looks forward to his lessons, wants to practice everyday. Mr Roy is extremely encouraging and very patient. He customises every lesson depending on the kid and thereby keeps the kid interested.I'm again thankful for his patience and his extraordinary violin teaching expertise.
Book Your Lesson Today
You are just few clicks away – choose the Maestro & Lesson from the list, find the suitable time time, buy one slots, start having lessons.
FESTIVALS
Fest & Concert Projects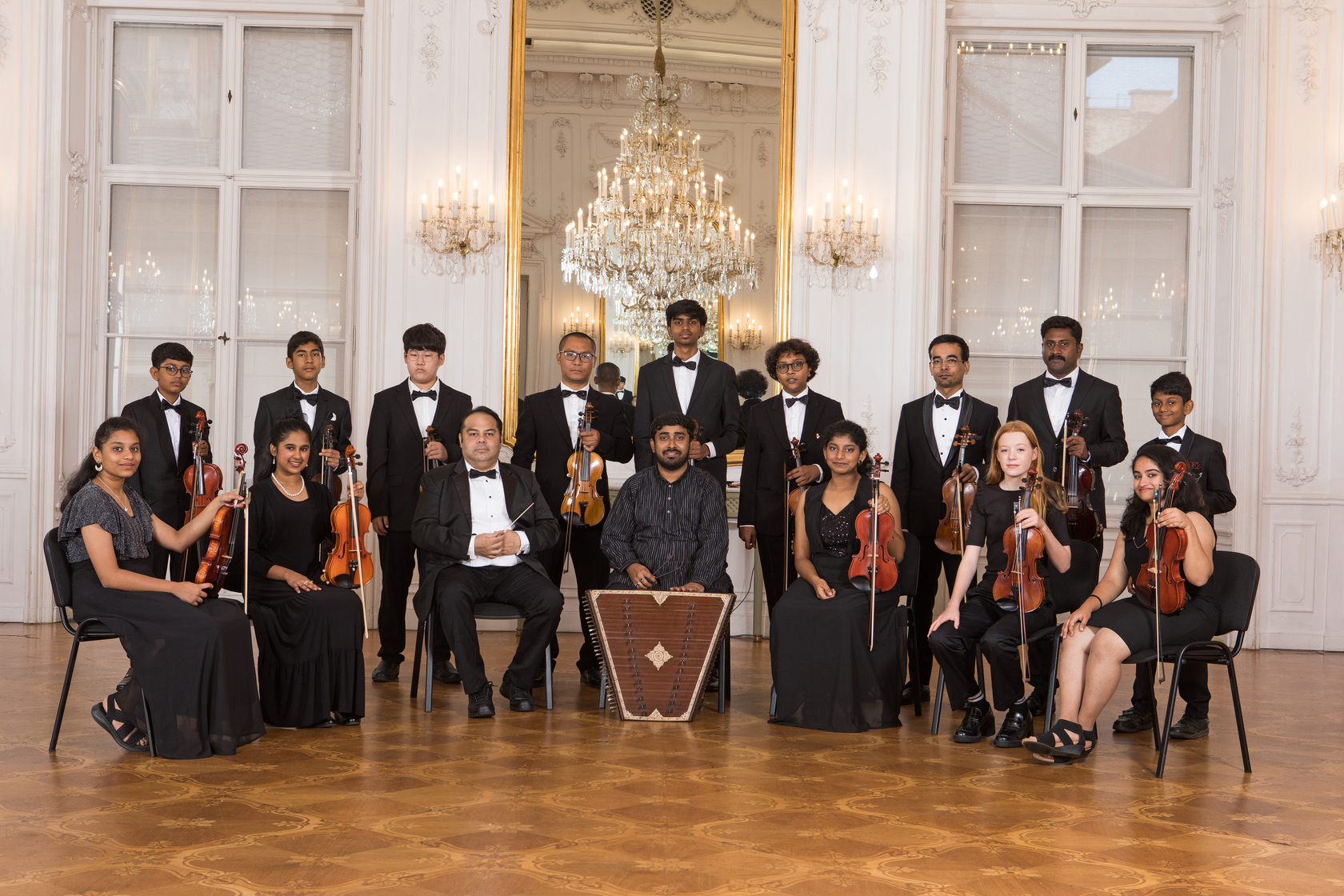 The Grand Budapest Concert
Indo-European Youth Orchestra will present its 3rd Concert in Hungary on August 2023
Indo-European Chamber/Youth Orchestra performed at the Grand Budapest Concert at the Festetics Palace on 14th August 2022. IEYO, an ensemble of its own kind, performed in Budapest with musicians including citizens of India, the USA, Australia, South Korea, and Hungary. Audition for the grand Budapest concert 2023 is now On. Register here: https://forms.gle/BuS2zhqwMMGqJAus7
For more details email at makhalsymphony@gmail.com
International Fest & Masterclasses in Italy
In 2023, once again a group of talented Indian Western Classical Music students will attend the prestigious Fest in Italy
MMSO and The Association Mozart Italia offering the splendid platform to the talented musicians, students and young professionals of India from the Western classical music background to learn from the European Maestros at the International Master-classes, showcase their talent in the Luci Della Ribalta International Festival,  in Narni, Italy.
The audition for 2023 will be announced soon. Stay Tuned!
How Does It Work?
If you have a good broadband connection with higher bandwidth, around 100 Mbps download speed, you are good to go. Our teachers use the most friendly platforms for the Live & Online Video lessons, majorly Skype, some teachers use Google Hangouts and Zoom too. We will share the user ID of the respective teacher with you once you come on-board. We advise you to have a good Webcam and Headset / Good Speaker for the quality learning experience. Follow the FAQ page for step by step guidance.
At present, for booking lessons, students will require to have an Indian billing address, phone number and Indian bank account/card.
Check out faq
Find The Maestro